Become a self-consumer
easyCOLOR the monitor

Light ring (6 colors) that indicates in real-time the energy consumption of your house.
Blue: You are injecting energy into the grid (surplus), it's time to start your machines!


Green/Yellow: Everything is fine.

Red/Purple: High consumption.

easyPLUG 100% solar

100% solar outlet, powered by free and eco-friendly energy. It activates automatically when your solar panels produce excess energy (injection).

Perfect for electric/hybrid cars, bicycles, scooters, tools, batteries, battery chargers, jacuzzis, pools, portable vacuums...

You're self-consuming!

P1 easyMETER

Connects with a single click to the smart meter and grants you access to hidden information:

Phase details, voltage, amperage, consumption...

Required for the operation of easyCOLOR and easyPLUG.
Save up to 1015€ per year
Click here to discover how

Here are some examples of potential annual savings using average energy rates for a Belgian household with 15 solar panels.

0€ without automation
Up to €1015 with automation using the smart outlet easyPLUG
Up to €215 with optimization using the consumption indicator easyCOLOR
Up to €1229 with 1 easyPLUG + 1 easyCOLOR

... and even more if you have more panels or multiple easyPLUGs

More details on calculations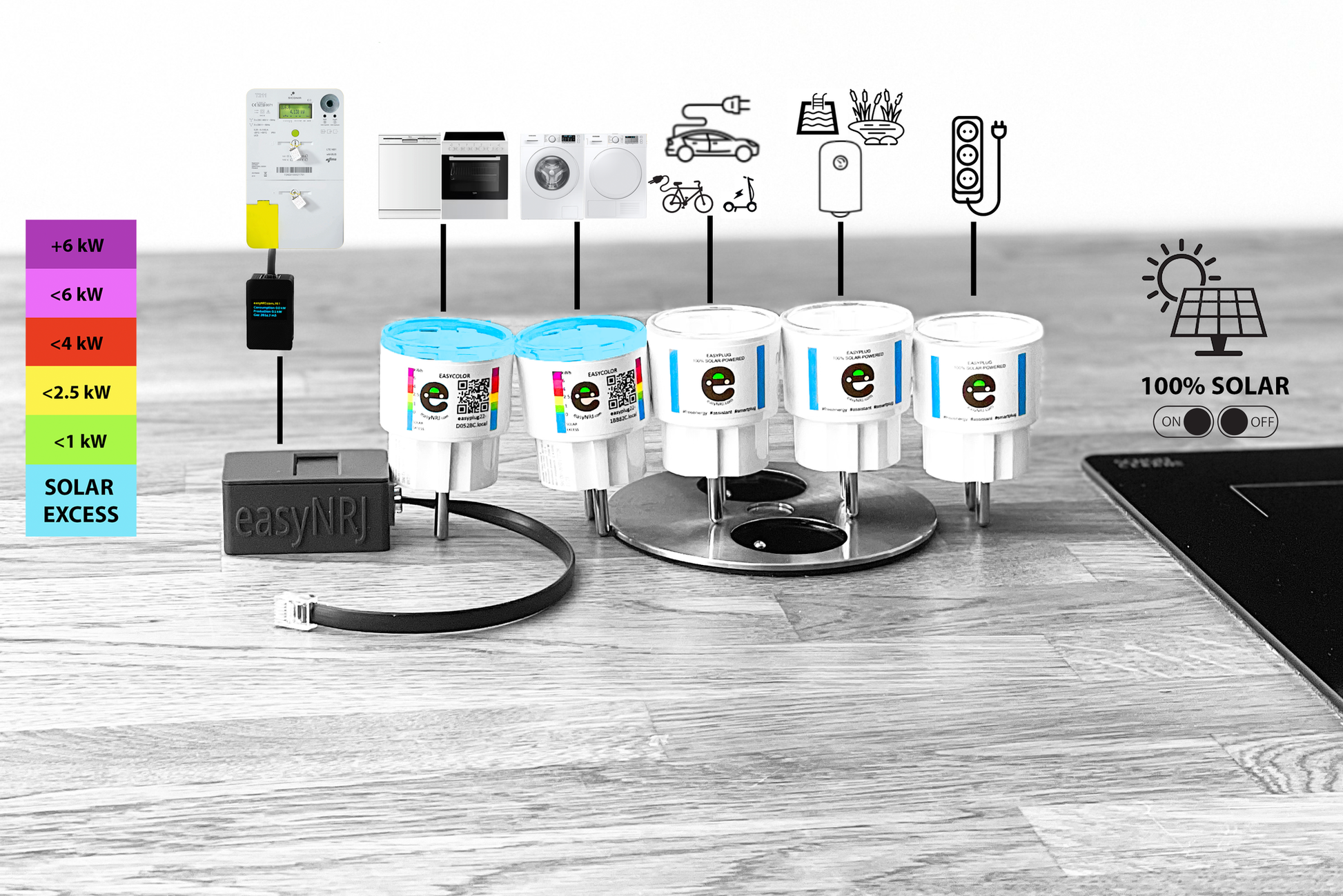 PROMO PACK Monitoring & Solar Charging
Regular price
€189,00 EUR
Regular price
€217,00 EUR
Sale price
€189,00 EUR
Unit price
per
Sale
Sold out
View full details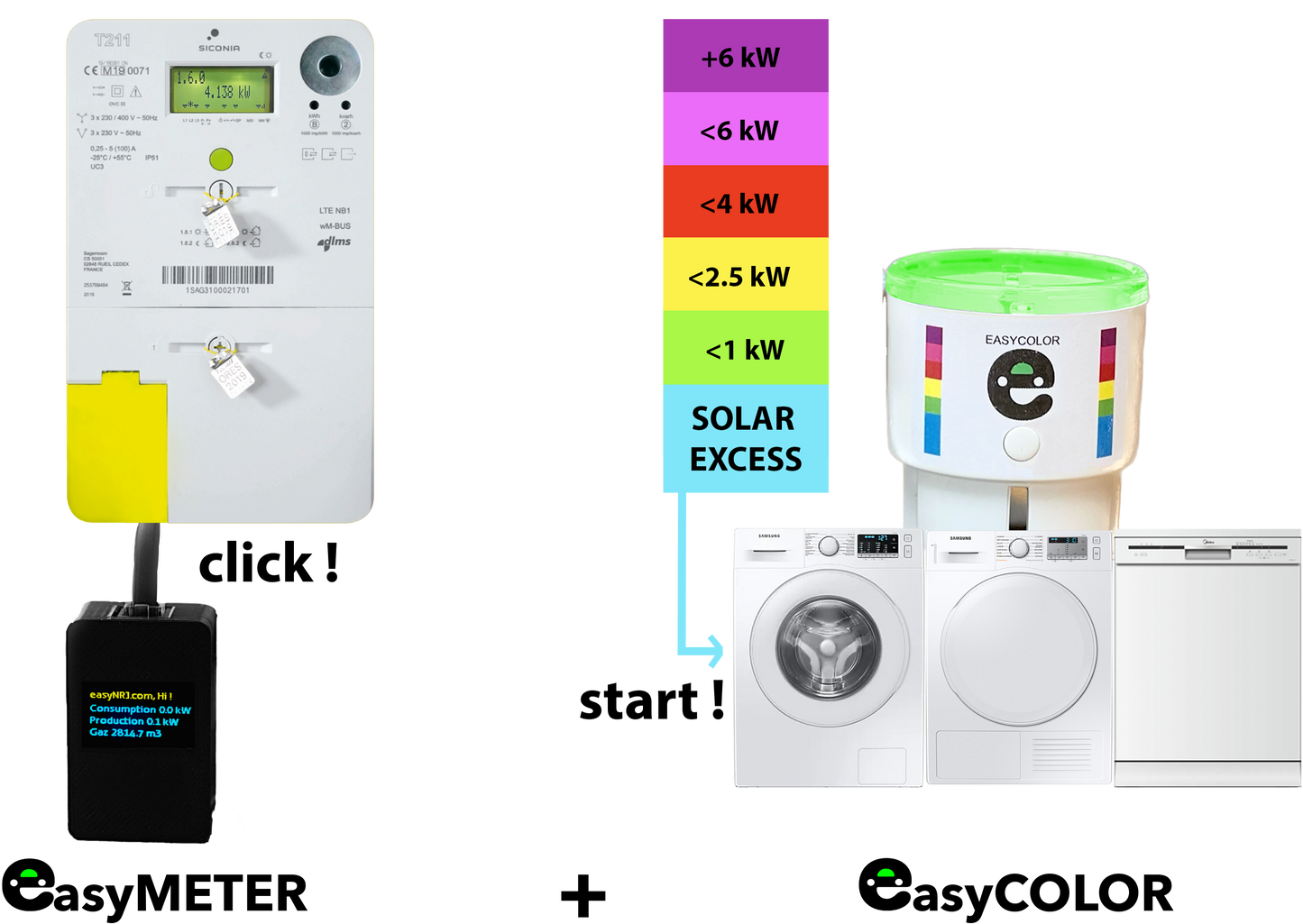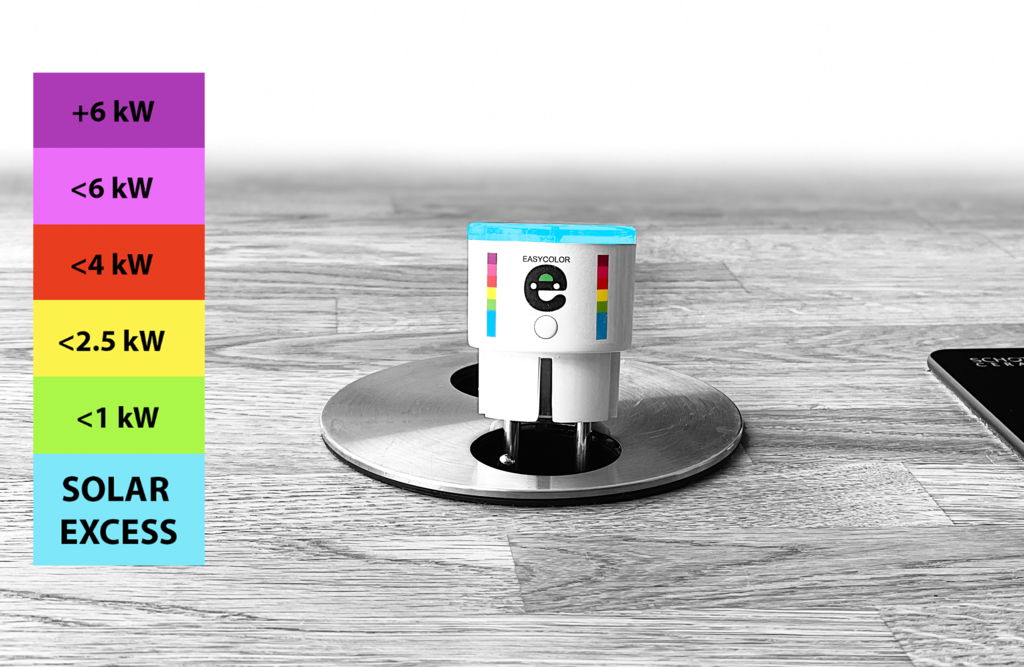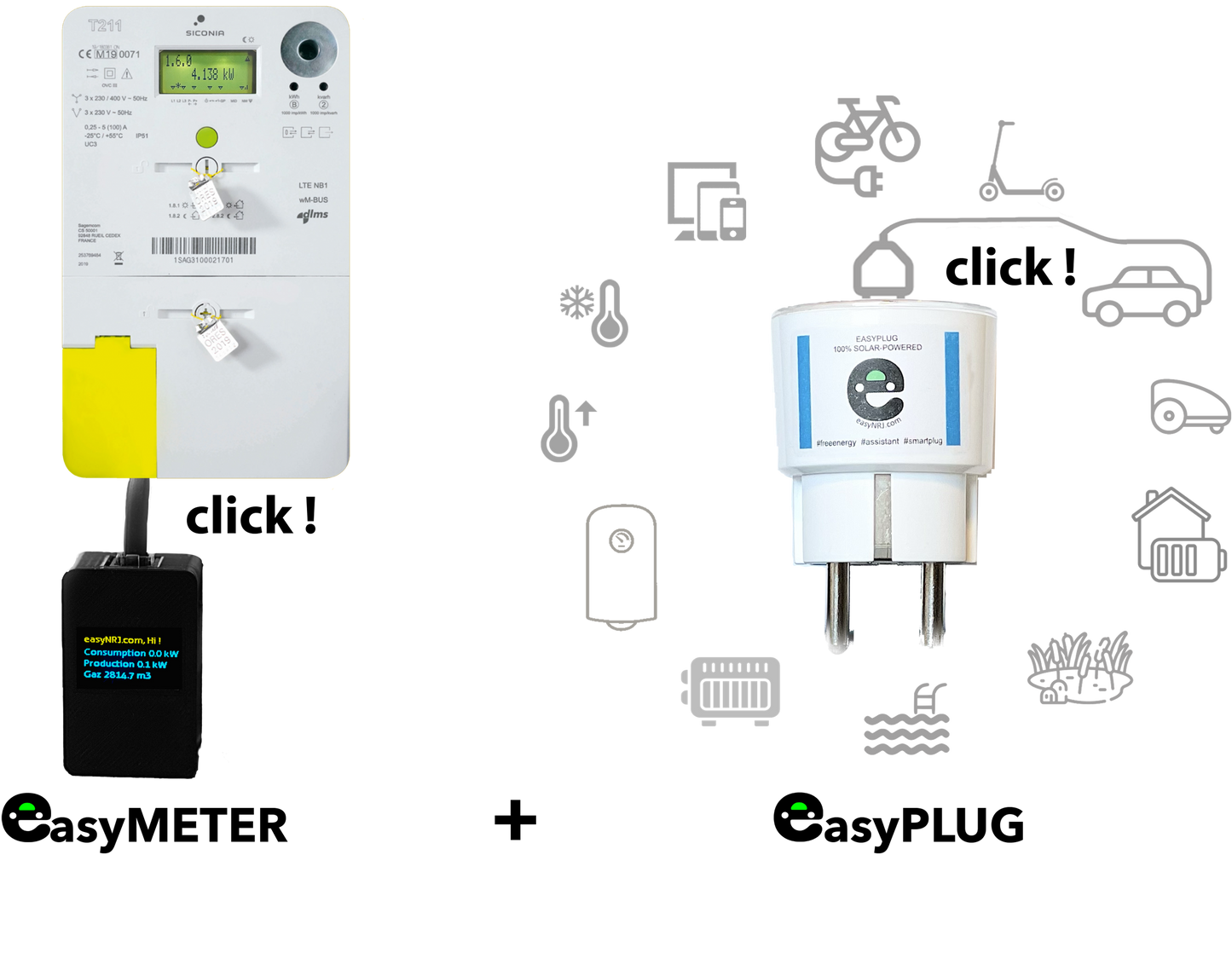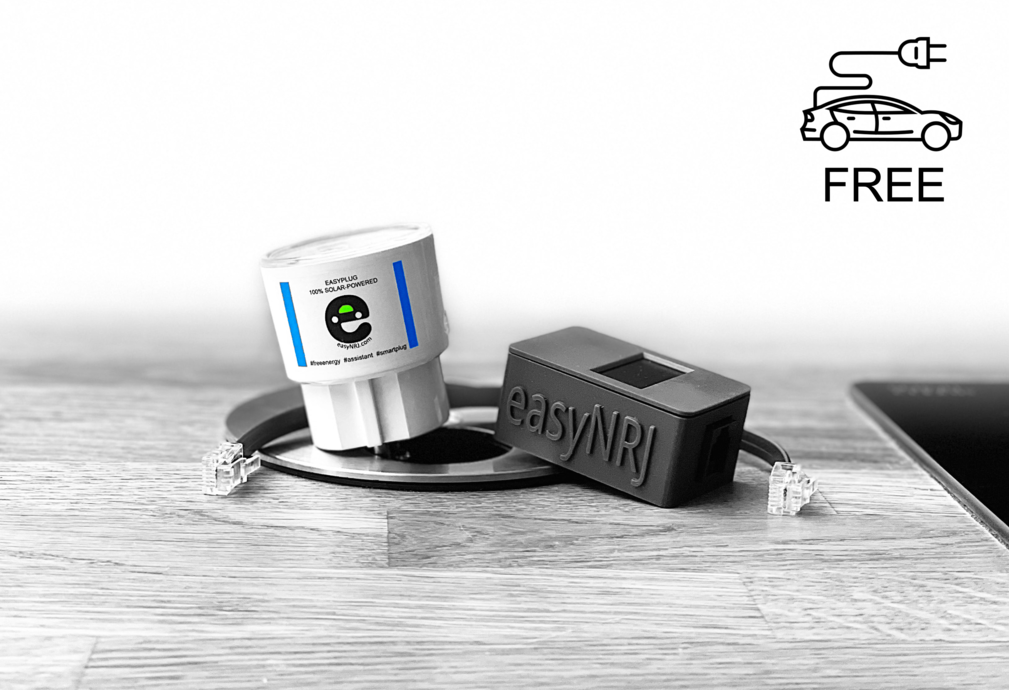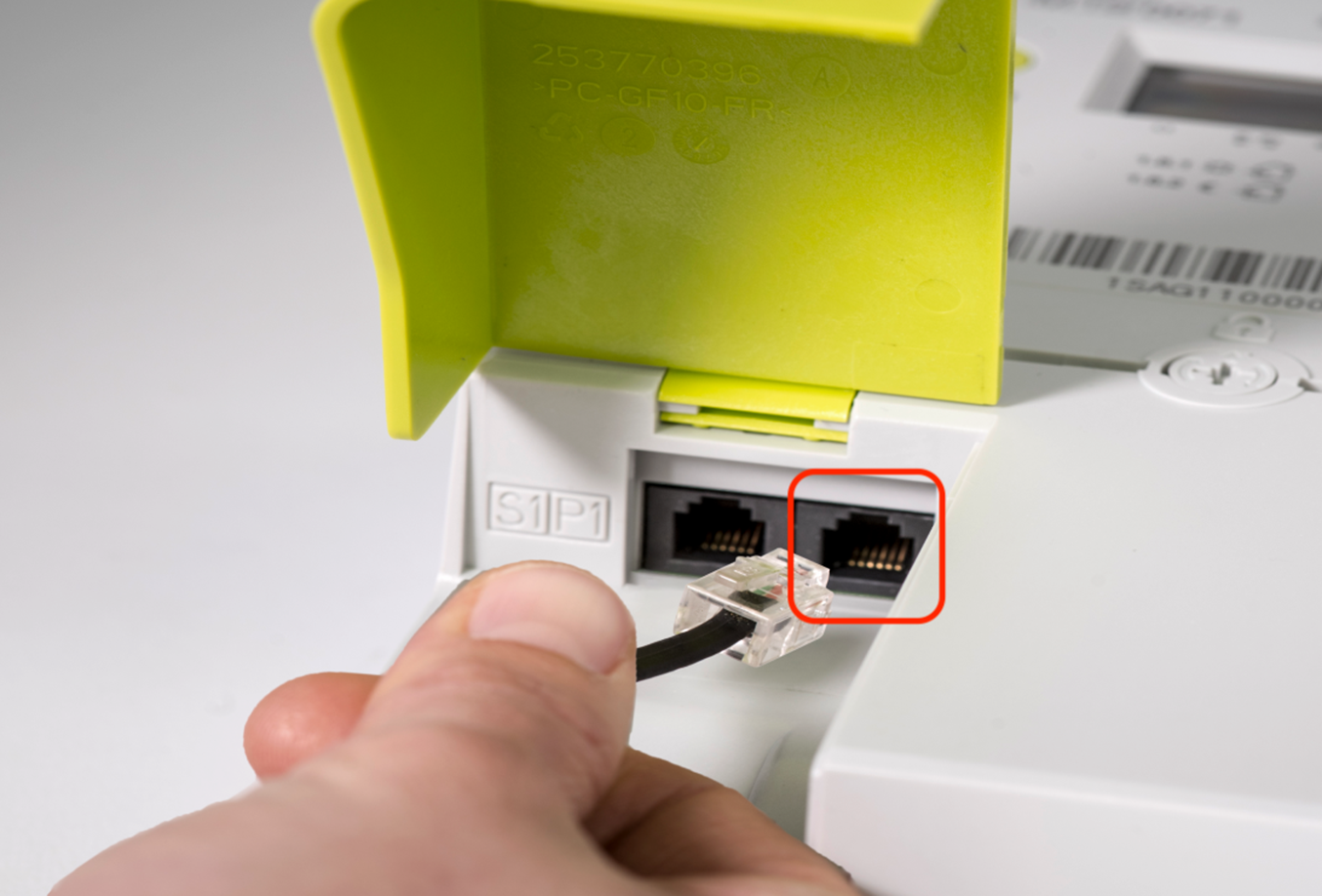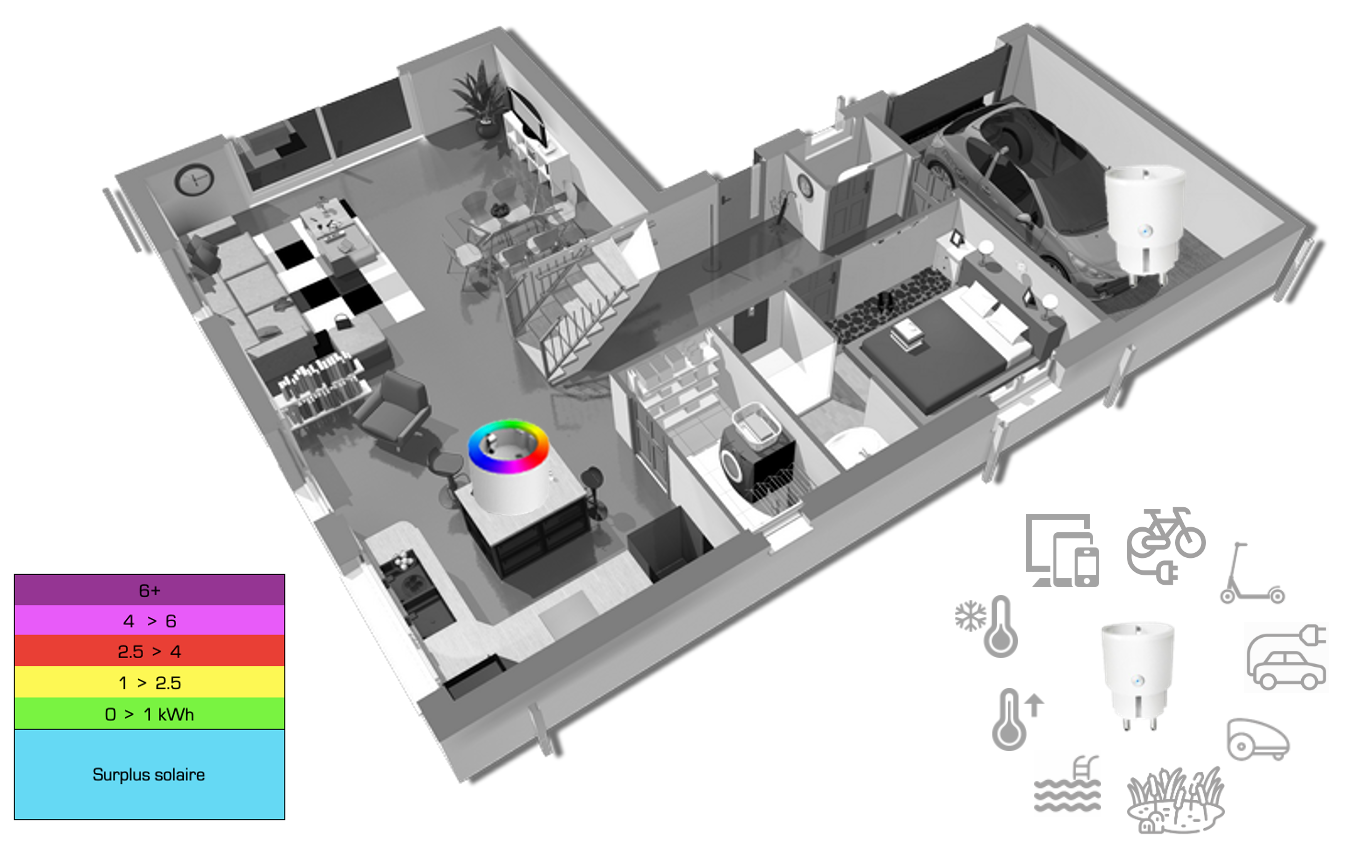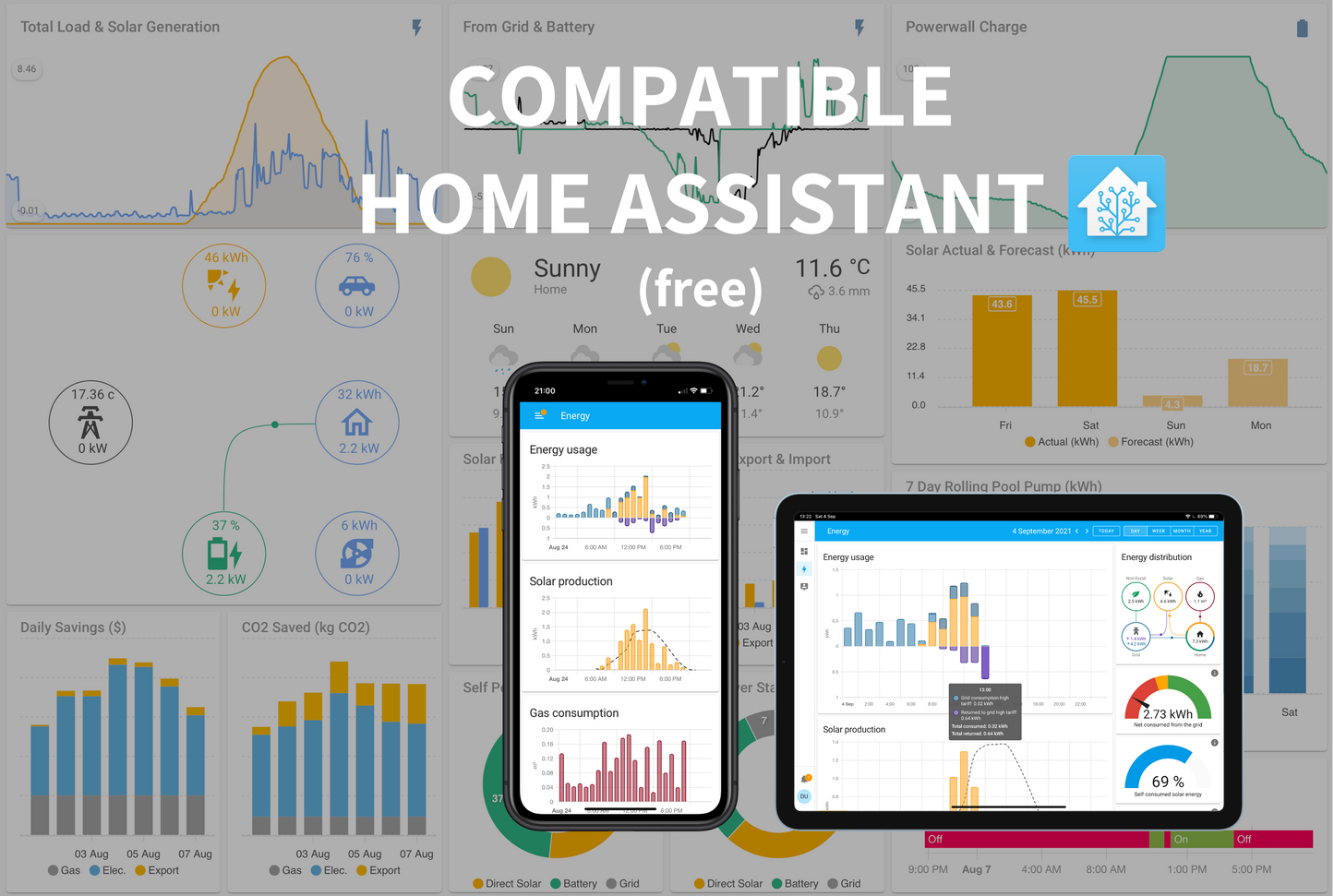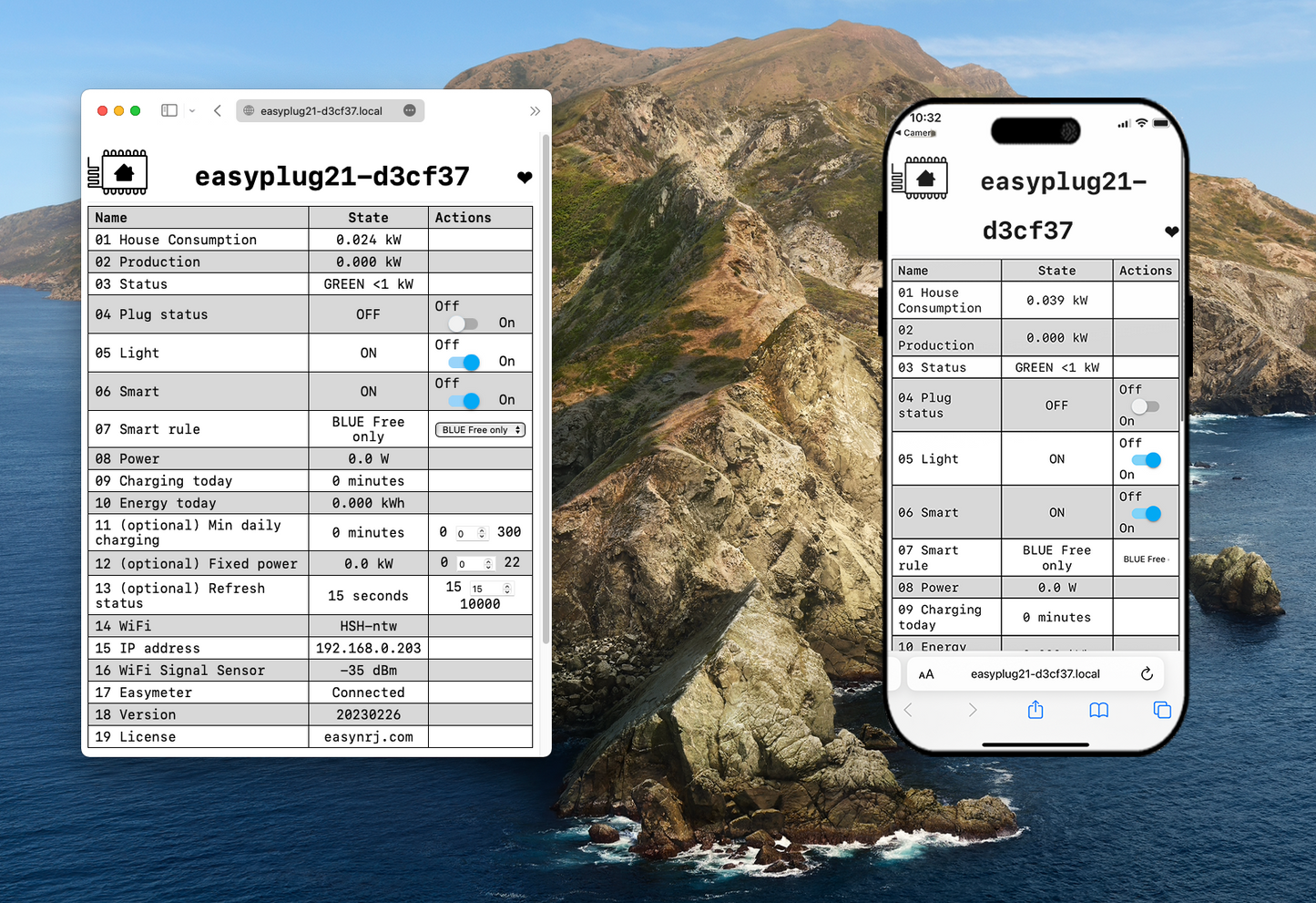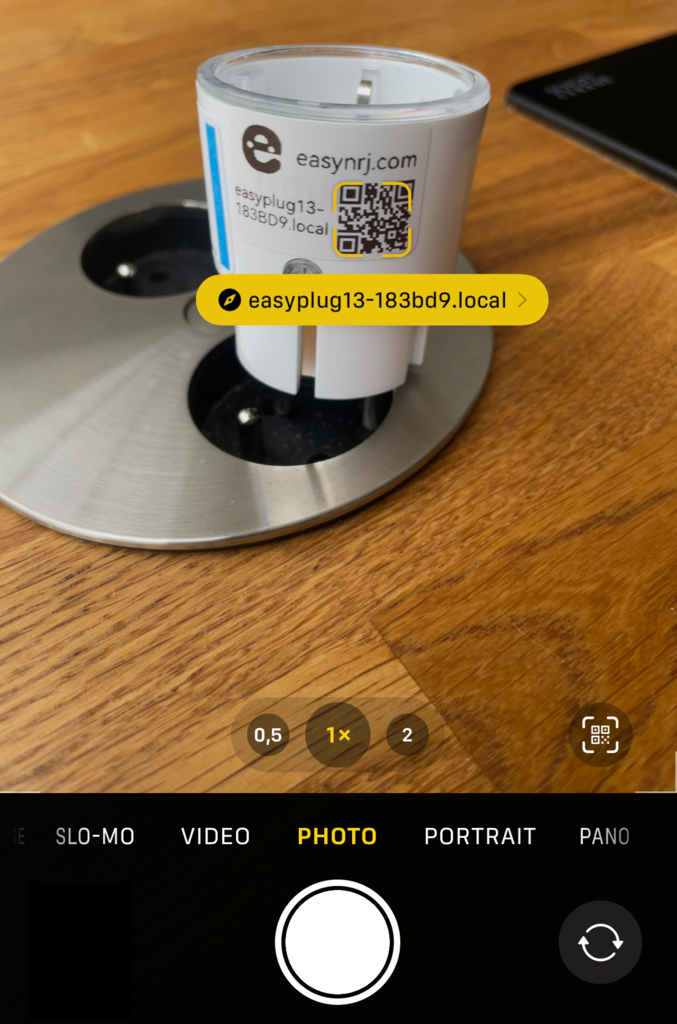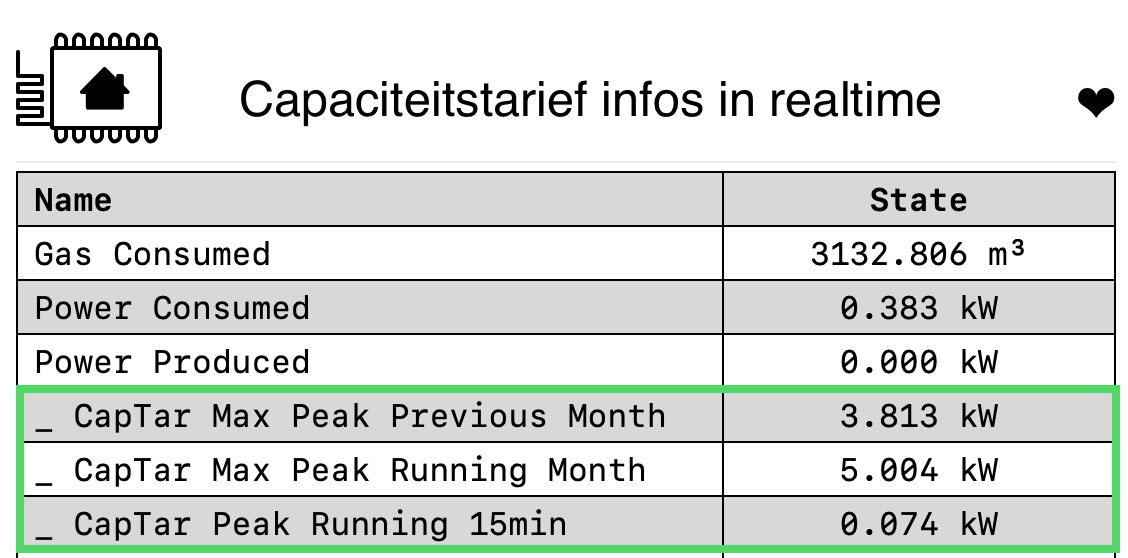 Ecologically self-consume and save has never been easier
Do you have a smart meter? EasyNRJ is for you.
Self-consume and reduce your prosumer tax - Why?

Ecology

Rise of renewable energies, decline of fossil fuels.
The energy transition is underway, but it brings new challenges:

National infrastructure nearing the end of its life
Irregular electricity demand (peaks at 8am and 7pm in winter, 1pm in summer)
Intermittent green energy production (wind, sun, seasons)

The solution: Consume when we produce = Self-consume

Economy

In Wallonia, citizens are incentivized or taxed based on their energy habits. In 2023, the prosumer tax will double, but if you increase your self-consumption now above 37.76%, your prosumer tax will be reduced (more info here, here, here).

Possible and easy with the plug & play system easyNRJ. Act now!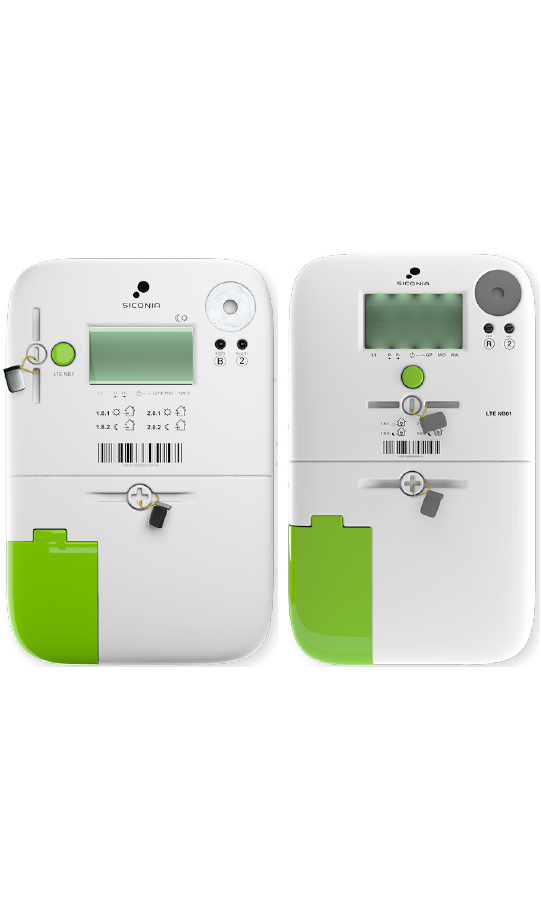 All you need:
The smart meter (active P1 port)
Your WiFi password
Connect the easyMETER P1 to the meter
Plug in the light indicator in a visible location
Enter your WiFi password
And that's it. No technician, no screwdriver, no subscription!
Self-consumption
Charge your battery-powered devices for free and automatically with the easyPLUG, which activates during solar surplus. Compatible with any equipment on a standard outlet, easyPLUG increases your self-consumption, lessens your impact on the grid, and thereby reduces your prosumer tax. Through its self-consumption feature, you also mitigate the risk of inverter disconnections.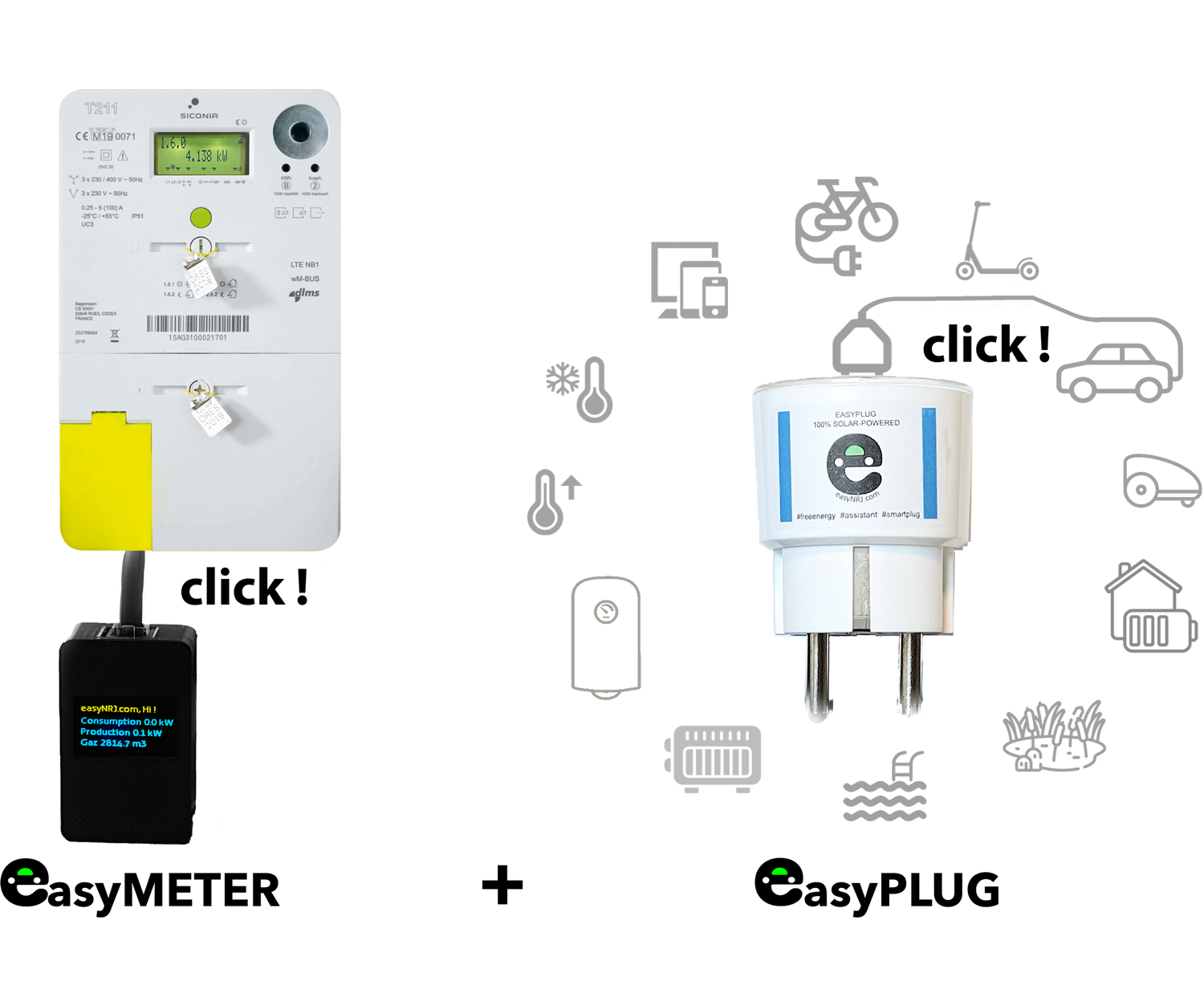 Bike
Car (on 220v)
Scooter
Tablet, laptop
Robot vacuum
Battery-powered tools
Portable battery
But also:
Pump, waterfalls for pond
Water heater
Pool, Jacuzzi...

Scan the QR code of the assistant with your smartphone's camera, and the mini-app will appear. It allows you to:
See the precise consumption/production of the house
View the consumption of the outlet (instantaneous/daily)
Specify a minimum daily charge, for example, to prevent the bike's battery from being empty in winter when there is very little sunlight...
Click below to learn more:
Installation & How to use